Lending Services
There is no loan fee charged for processing a loan, however there is a $5.00 application fee for signature loans and $20.00 for Collateral applications. Members can be pre-approved for Line of Credit up to $6,000.00. Lakeside offers viewing of several NADA guides on-line to help members with purchases. A $30.00 late fee (effective May 15, 2011) is charged if payment is not received within 15 days of due date. Payroll deductions and automatic transfers are available to all members.
Types of Loans include:

Signature


Line of Credit


Farm Equipment


4 Wheelers


Motorcycles


Boats


Jet Ski's


R. V.'s


Cars


Trucks


Student Loans


Term Loans


Share Loans


Certificate Loans


Comaker Loans


Home Equity L.O.C.


Real Estate Loans

Apply for a Loan!
View our Loan Rates!
NOTE: To complete a
Loan Application
, please open from a desktop/laptop computer, save to your computer, complete and print the form. Then
fax, mail or bring
by the credit union.
---
Lakeside Mortgage
Mortgage Loan Application
---
Sallie Mae Student Loans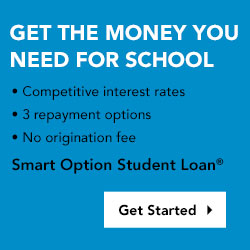 ---
GAP Insurance
GAP

rotection Information
---
Credit Resources
To better understand your credit & credit scoring process, we have provided these documents to help with some of your questions:
Credit Scoring and How it Works

Fixing Credit Report Errors
---
Collateral Protection Insurance
As you know, when you apply for a collateral loan at Lakeside, you are required to carry full coverage insurance. If coverage is not provided by you, we will provide this for you at a cost to you. This is provided by our company called Insurance Systems and is for collateral protection only.
If you are concerned about your insurance coverage and would like to check your policy, Insurance Systems now has a web site that will let you enter your personal and insurance information. Insurance Systems will then have the ability to check with your insurance company and verify your coverage. By doing this, you can prevent a costly collateral protection only policy from being added to our loan.
You can do this by going online to:
www.mycoverageonline.com
and completing the inquiries, or by calling our office at 931-535-7208 if you need assistance.